Prison Rape Elimination Act (PREA) Information
The Northern Neck Regional Jail has ZERO TOLERANCE for any incidence of rape, sexual assault or sexual misconduct involving inmates. In order to promote transparency concerning this issue the jail publishes summary information on allegations of Inmate-On-Inmate Sexual Violence, and Staff Sexual Misconduct and Harassment.
The results may be found below by selecting the reporting year.
It is the Policy of the Northern Neck Regional Jail to ensure that allegations of sexual abuse or sexual harassment are referred for investigation to an agency with the legal authority to conduct criminal investigations, unless the allegation does not involve potentially criminal behavior.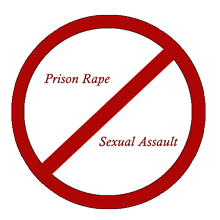 No inmate can give consent or agree to any type of sexual activity with another inmate, a staff member or volunteer. If you or a family member have been sexually assaulted or sexually harassed at this jail, notify jail staff immediately.
You can notify staff confidentially by dialing 804-333-6000
The jail is periodically required to undergo a PREA Audit performed by a certified auditor not affiliated with the jail. Below are the links to audit reports.