Family Liaison Program
The NNRJ Family Liaison Program has been created to help families of inmates navigate the uncertain "waters" of the criminal justice system as it relates to the Northern Neck Regional Jail.
The program was established to help answer questions and respond to concerns, but more specifically to help guide a family member in the right direction for them to get answers to their questions.
The program is designed to
Provide timely and clear answers
Help families with questions re: i.e. how phone service is set up or how mail works
Tell the family how to contact the local court
Though we want to help the family to the best of our ability, the program CANNOT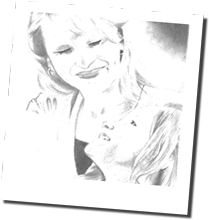 Guarantee to give the answer the family wants
Be an advocate for the inmate
Get messages to inmates
Act on behalf of the families of the inmates with the court system
For more information, please select the frequent questions button below.
If you still have questions or concerns you may also contact Family Liaison by using one of the following methods;
Telephone---804-333-6419 and Select Option 4 or;
Fill out this > Contact Form < and choose Family Liaison or;
--By Mail--
Family Liaison
P.O. Box 1090
Warsaw, Virginia 22572