Inmate Release Times
Under normal circumstances inmates are released at 10 a.m. on the day they are scheduled for release. The inmate will not be allowed to walk away from the jail and therefore must have transportation from the jail at time of release. The inmate will be given ample opportunity to arrange this transportation.
Although very rare, special circumstances could delay the release until up to midnight of the scheduled release day.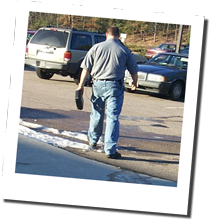 For more information, just contact us. The Contact section of this website will provide information on how to reach us.