Inmate Mail
Family and friends are encouraged to communicate with their loved ones incarcerated at the jail, and mail is just one resource to keep in touch. Effective March 6, 2023 all personal mail from family and friends will be digital. The mail will be scanned in electronically and will be offered on the Securus Kiosk and Tablets. Housing units that do not have a kiosk or tablets will be printed out for the inmate by jail staff and distributed to the inmate.
Digital mail is destroyed after 60 days post release. Additionally, DO NOT send originals or anything of value since accepted correspondence is destroyed once it has been scanned.
All personal mail must be addressed in the following manner:
Sender's Full Name

Sender Full Address

STAMP

Inmate's Name and Jail Jacket#

c/o Securus Digital Mail Center-Northern Neck

P.O. Box 1279

Lebanon, MO 65536
Inmate Jacket# can be found using "Current NNRJ Inmate Roster". From the main page, select "Useful Links" then "Our Vender Services" tab.
DO NOT place Money Orders in these letters. (See the address example below for legal mail or mail containing money orders)
Failure to properly address the envelope may result in your mail being returned or delayed.
Pictures, drawings (only children's), etc. will be accepted for scanning and delivered in the same manner.
Anything that cannot be scanned will be returned to sender. This includes but is not limited to paper that exceeds 8.5 X 11 inches and all non-paper items.
All packages and certified mail will be returned to sender.
DO NOT send original photos or anything of value.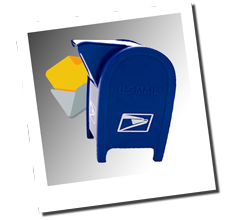 The Following Items MUST be mailed directly to our facility in Warsaw VA.
The following is an example of how these should be addressed:
Sender's Name

Sender Full Address

STAMP

Inmate's Name and Jail Jacket#

c/o Northern Neck Regional Jail

P.O. Box 1060

Warsaw, Virginia 22572